CBD Pre-Rolls
14 PRODUCTS
Crafted with premium, indoor-grown, organic CBD hemp flower, our pre-rolls are a convenient way to experience the instant effects of full-spectrum CBD. Made with 100% freshly ground, hand-trimmed indoor CBD flower buds, we use the highest quality material to create the best effect and experience. Each CBD joint is rolled in organic hemp paper and hermetically sealed to preserve freshness. We never use shake, trim, or low-quality flower. Upgrade your ritual with super light cannabis smokes.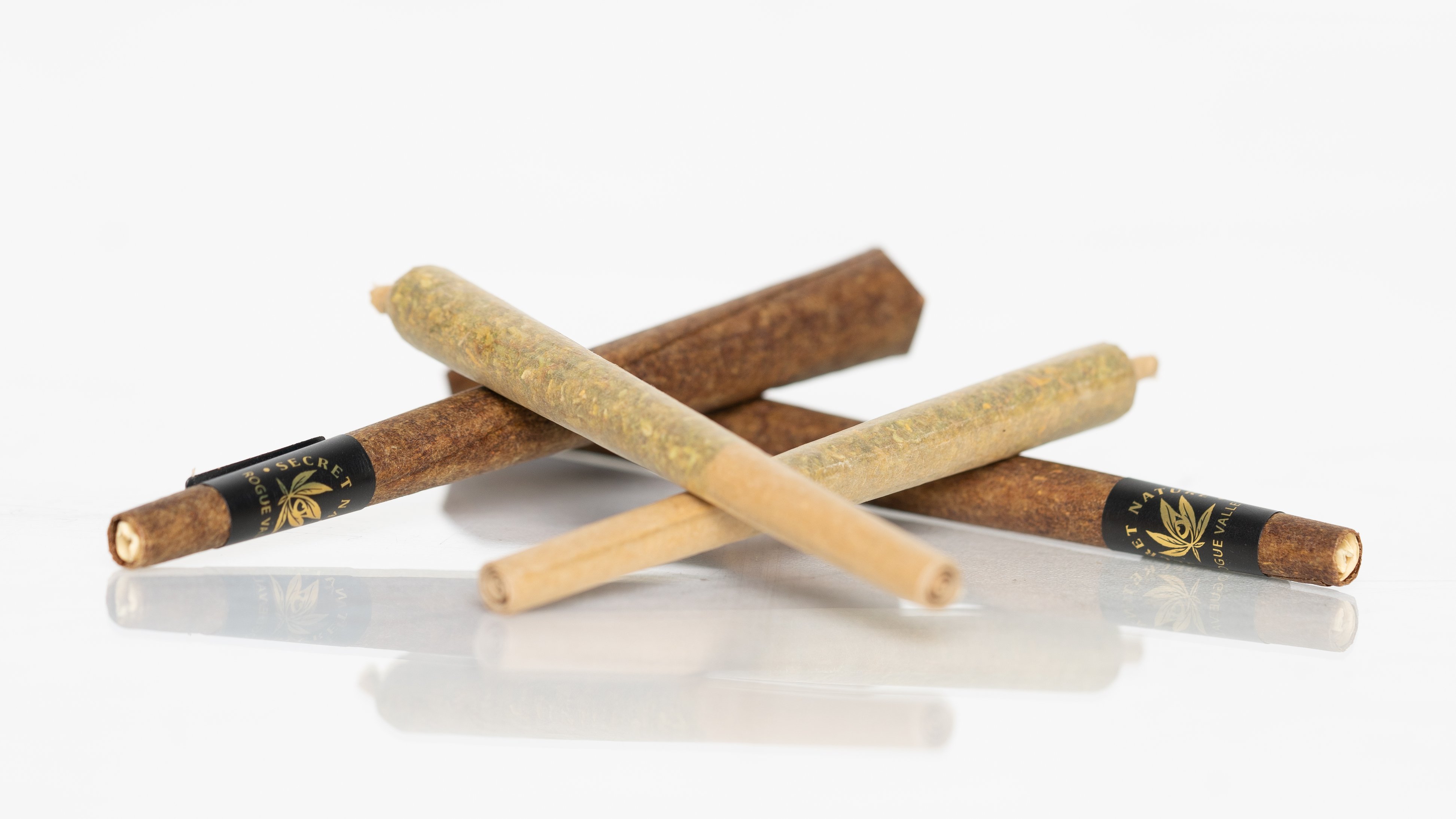 The best CBD pre-rolls
Rolled to perfection with organic, indoor-grown flowers, our CBD pre-rolls provide the most enjoyable, flavorful, and practical experience possible. We take the same fresh harvests of flowers found in our tins and use the smaller buds to create these terpene-rich, potent joints. An indoor-grown flower will always provide a superior smoking experience versus an outdoor-grown flower due to its ideal moisture levels and preserved cannabinoids and terpenes. Our joints are rolled in organic hemp paper and finished with a twisted, sealed tip.
Discreet and preserved
Our CBD pre-rolls are packaged in a hermetically sealed, smell-proof bag to prevent oxygen exposure and retain moisture levels. We then place them inside or custom rigid case to protect the joints from any potential physical damage. Packing the pre-rolls this way prevents degradation and keeps them farm fresh. Most companies do not correctly seal their pre-rolls, resulting in rapid degradation of terpenes and moisture, resulting in a dry, flavorless smoke. We take pride in fast, discreet shipping, ensuring your products arrive unseen and unharmed.
Frequently Asked Questions
Pre-rolls can last anywhere from 5-15 minutes, depending on use. Our pre-rolls are about 3 inches and rolled to perfect tightness.
The best way is to cut the twisted tip of the pre-roll with a small scissor. This will allow for much faster lighting and a more even initial burn.
Our CBD pre-rolls contain anywhere from 65-150mg of CBD or 12-25% CBD. They also contain many beneficial minor cannabinoids and terpenes like CBG, CBC, Delta 9 THC, and more.
Because we grow organic, our CBD pre-rolls contain only naturally occurring terpenes produced by the flowering buds. Due to growing indoors, our joints usually have anywhere from 1-5mg of terpenes per unit, which is well above average.
Our pre-rolls are made with a 100% organic hemp paper blend. We use fresh ground indoor buds only and then proceed to remove any small stems for a true full flower pre-roll.
Our pre-rolls ship discreetly in a hermetically sealed, premium glass tube or bag. This helps preserve moisture levels, cannabinoids, and terpenes, ensuring your product arrives farm-fresh and flavorful.
CBD pre-rolls use the same premium quality indoor flower buds you will find in our 3.5gram tins; the only difference here would be convenience. Do you want your CBD flower ready to use instantly upon arrival? Or would you prefer to break it down and prepare it yourself for another method of consumption? (bong, bowl, roll your own)
Our CBD pre-rolls are always lab tested to the same strict standards we use for all of our products. They do not contain any tobacco or artificial ingredients, additives, or fake terpenes.
We believe Secret Nature offers the highest-quality CBD hemp joints & pre-rolls because we offer a wide variety of unique strains with varying effects. We use 100% organic, indoor flower buds only, not low-quality outdoor flower or bio-mass. We also provide the highest quality CBD blunts and infused pre-rolls, allowing consumers to experience the benefits of CBD and other cannabinoids in the most convenient manner.
Yes! CBD joints are legal so long as they contain less than 0.3% D9-THC. All of our pre-rolls are made with our compliant, lab-tested indoor-grown flower, ensuring the pre-rolls remain safe, effective, and legal under the current laws.
CBD joints offer consumers the same experience and benefits of our high-quality flower but without any of the hassle of having to grind up your buds and roll your own joint or blunt. Although many consumers enjoy rolling their own or packing a bowl, many prefer the convenience and discretion of pre-rolls.
You should choose a CBD pre-roll strain based on the effects you are looking to achieve. Our pre-rolls are broken into 3 categories (Indica, Sativa, Hybrid) which give an overview of that strain's base effects. Indica = relaxing or night-time use, Sativa = uplifting or day-time use, and Hybrids offer balancing effects that can be used anytime. Always be sure to read user reviews and even search reviews for keywords related to what you seek; this will provide honest user feedback from people who have sought the same outcome and effects like you!